The Kushiro Art Museum opened in October 1998 as a base for artistic culture in the Kushiro and Nemuro regions. The museum features superior art works and artistic programs that represent the unique culture of the region.
The Collection

The museum's collection consists of audio-visual work such as photos, works based on nature, and pieces related to the Kushiro and Nemuro regions. The museum wants to offer a distinctive collection in a variety of mediums.

The Exhibitions

The Kushiro Art Museum puts on a variety of special exhibitions introducing remarkable works from Japan and other countries from various genres, and exhibitions built around the museum's own collection.

Encounter the Arts
in a Variety of Ways

In addition to exhibitions, the museum also offers a wide variety of activities for the public to become familiar with the arts, including unique concerts, film festivals, and general lectures and seminars. The museum also provides spaces where visitors can access diverse information on culture and art.
User's Guide
Admission Fee
(yen) (tax included)
Museum Collection

Personal


Adults: 460yen ・ High school/university students: 200yen


Group: 10 or more people


Adults: 360yen/person ・ High school/university students: 150yen/person

Special Exhibitions

Set admission fee for each exhibition

Hours

9:30am to 5:00pm

Closed

Mondays (Closed on Tuesdays if Monday is a public holiday), December 29th to January 3rd
※

Admission free for persons with disabilities, senior citizens over 64, etc.
Floor Plan
1F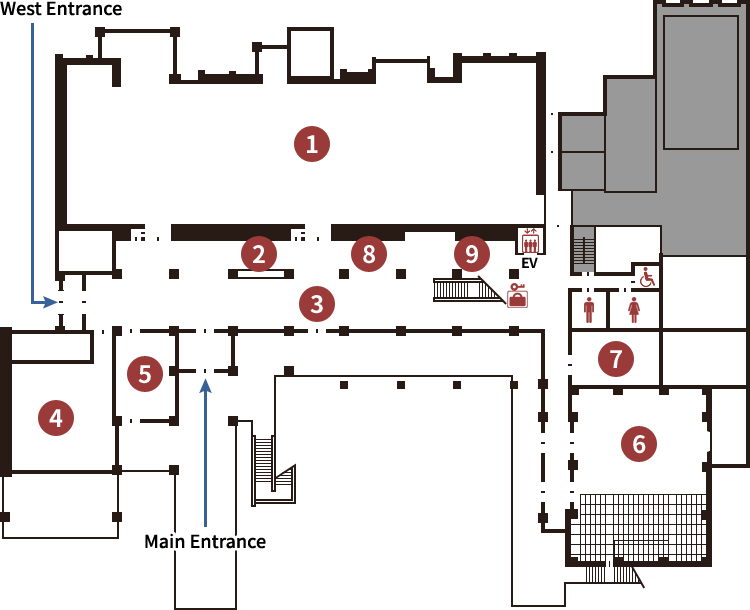 1

Exhibition Hall

2

Ticket Office & Information

3

Lobby

4

Art space

5

Fine Arts Workshop Room

6

Art hall

7

Music Workshop Room

8

Museum Shop

9

Nursing Room
Elevator
Lockers
Restroom
2F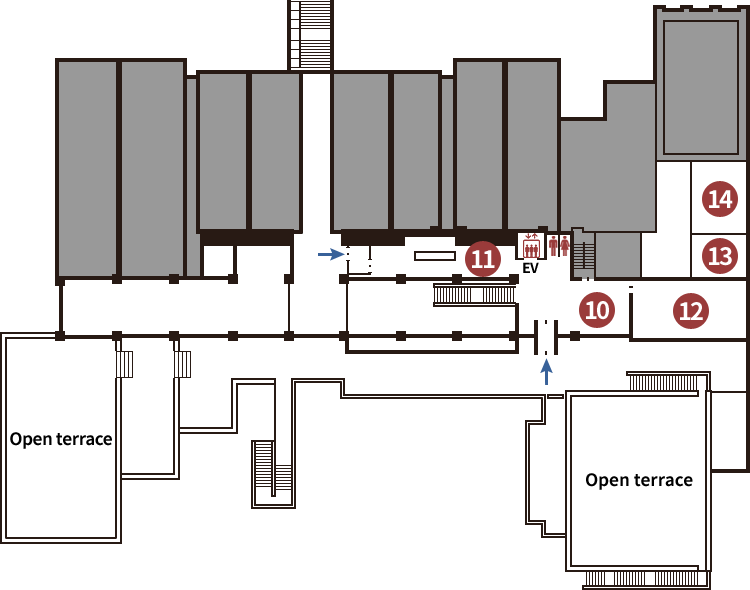 10

Library

11

Café

12

Museum Office

13

Director's Office

14

Conference Room
1

Exhibition Hall

6

Art hall

3

Lobby
Access Map
JR Kushiro StationAbout 15 minutes on foot from JR Kushiro Station (about 1.2km to the south)
Kushiro Bus3-5 minutes on foot from Jujigai or Jujigai 7-chome bus stops
Kushiro AirportAbout 50 minutes by bus to the city from Kushiro Airport
→ About 2 minutes on foot from Fisherman's Wharf MOO bus stop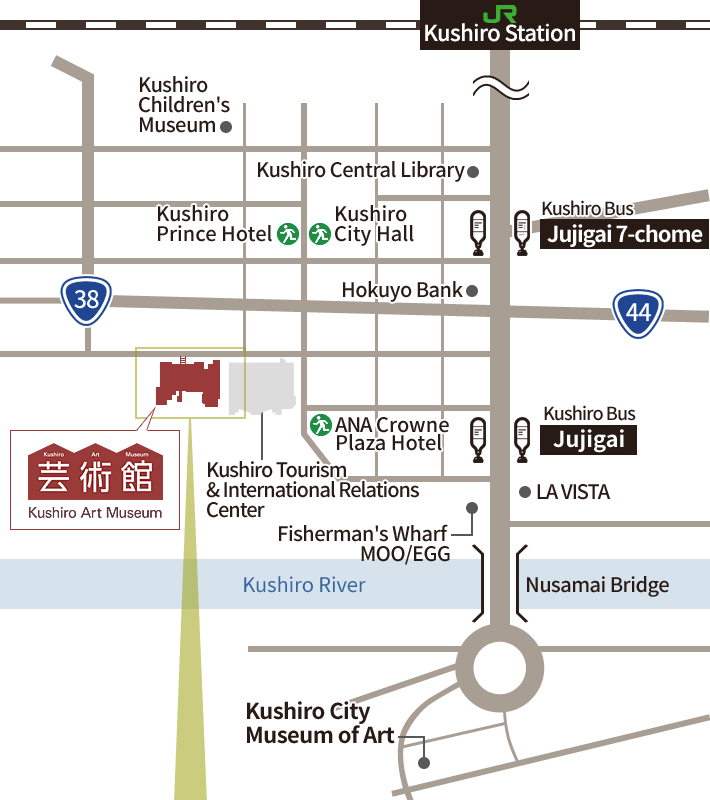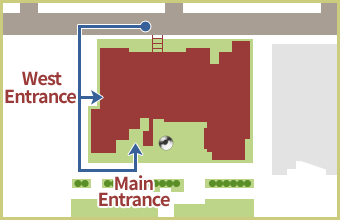 Areas marked with

(Kushiro City Hall, ANA Crowne Plaza Hotel, Kushiro Prince Hotel) are evacuation sites for the Kushiro Art Museum in the event of an emergency.
Inquiries
4-1-5 Saiwai-cho, Kushiro-shi, Hokkaido 085-0017, Japan0154-23-2381 / Fax 0154-23-2386
Hours

9:30 am to 5:00 pm

Closed

Mondays (Closed on Tuesdays if Monday is a public holiday)